Actor Aly Goni loves travelling and we can easily check that from his social media feeds which are full of vacation pictures. He has been to Europe recently with Jasmin Bhasin for 20 days. During this trip, he visited Ibiza, Paris, Barcelona, Amsterdam, Valencia, and a few small towns of Europe.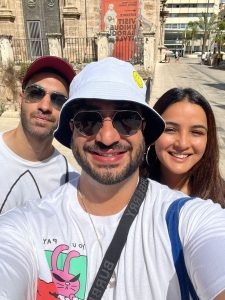 Talking about his trip he says, "We enjoyed it a lot. Shopping and food being on the top of the list. I have definitely gained weight. but I don't really think of it much. If you are spending so much, then why will you think of a diet there? Post corona I have gained a few kilos and now I have a target to lose 15 kgs. And since the day I have returned from the trip, I have been on a very strict diet." Speaking further about his love of travelling he adds, "I have always loved travelling but earlier it was not possible because Europe is quite expensive. So now that I know I can travel and enjoy these places, I will try my best to travel to at least 3-4 countries every year. And this year I still have plans for an outing. I'm planning a solo trip too but I don't think it's going to be possible(laughs). I have never traveled solo but I'm trying." Goni also shares the importance of travelling.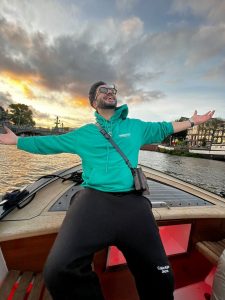 Aly Goni says, "As actors we are always working and when you are on a break you can travel, you can go anywhere, you can do anything, no one knows you there. You get your me time. Outside India, people don't know us so we can roam freely.  You get to meet new people, spend some quality time, try new things, and understand different cultures. It refreshes the mind." When you travel, food plays a big part so do you and Jasmin have the same choice for food? "I would say It's quite similar. We enjoyed the food but on the third day we were back to Indian food (laughs). And I also noticed that the locals there do eat Indian food. They love Indian food, but you definitely do not get proper Indian taste there, because the people there do not eat spicy food. So we used to request them to make our dish a little more spicy from the normal one."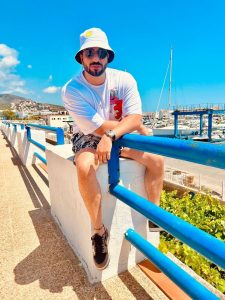 So are there any specific destinations in your wish list?
"There's no wish list but I want to visit all the amazing places in the world. And I have had a dream since my childhood that I want to travel to Amsterdam, and I have visited it 3 times now. So whenever I'm travelling to Europe, I always visit Amsterdam." But when you travel with someone sometimes your plans may differ. Aly Goni says, "Not really. On this trip it was not like one person wants to do something and the other person has to follow that. Whatever we wanted to do, however we wanted to enjoy, we just used to go for it and then meet in the evening. We always do that. Even in Maldives, we did the same. She used to go do her thing in the morning and I used to enjoy my way and then in the evening we used to meet. Like one day she wanted to go sailing and I didn't want to, so she did go for it and I went for a segway tour."