Youth brand Bewakoof, one of the fastest growing D2C brand has released their extensive #Pride collection of all-gender footwear and apparel in Pride-inspired colors, such as the cozy, rainbow-patterned Disco Stripes Slide. The company proudly supports the LGBTQ community and celebrates individuality as they launch a special limited edition Pride collection on their platform Bewakoof.com.
After all, Love is love and it is 2021 where one should be free to love without any inhibitions or fear.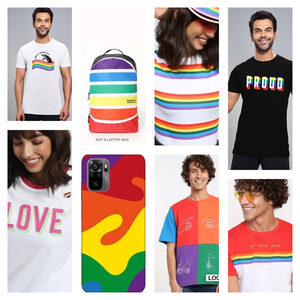 The collection includes apparels, footwear, backpack and mobile covers available in expanded sizing — sizes XS-2X — making this a truly inclusive offering. The price ranges from Rs,199  to Rs,899/. 
bewakoof.com launched in 2012 by Prabhkiran Singh that has emerged as one of the fastest growing youth brand and is backed by marquee investors like IvyCap and InvestCorp. The company sells 20,000 units of apparels and accessories a day and has a customer base of over 10 million. The Company currently has a revenue base of Rs 250 crore and aims to touch Rs 1,000 crore by 2024.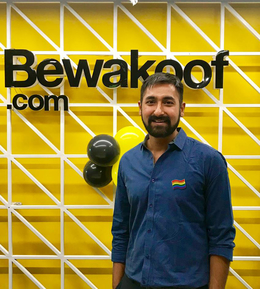 Prabhkiran Singh, CEO & Founder Bewakoof says, "As a brand, Bewakoof stands for equality and respect. Inspired by our brand ethos, we decided to launch a specially curated Pride collection to celebrate and honour the LGBTQ+ community. LGBTQ+ community in India is slowly finding acceptance (much needed and deserving) in the social fabric of our country, but a lot more yet needs to be done, to create awareness and foster an environment that normalises conversations around LGBTQ. This is just the start and the month is just an excuse. There is an entire pipeline of Pride products throughout the year", he adds.
The Company recently announced its association with one of the most promising actors in the Indian Hindi film industry Rajkummar Rao. Rao who will be seen across campaigns promoting the brand has also shot for the Pride campaign which is going live with the collection launch.
So, this month embrace Love & Empathy & Celebrate your friends and loved ones irrespective of their orientations.
Check out the PRIDE SHOOT: https://www.instagram.com/p/CQL81odD0O6/?hl=en 
Check out the PRIDE Collection: https://www.bewakoof.com/
Price ranges from Rs,199  to Rs,899/- —