Cutting Crew Studio pulls off Beardo's New Digital campaign with Bollywood Star Vicky Kaushal in just four hours
Vicky Kaushal, the new face of Beardo! -with his charm and utmost sophistication is catching the eyes of the audience and creating a fan base of his own. The Campaign which was released has been shared by Vicky Kaushal and the Beardo page.
Recently Katrina Kaif tagged Vicky on an Instagram post by Hrithik Roshan and said that she loved the Beardo vibe to which Vicky responded. Beardo took the clue of making this Bollywood star the face of the brand.
The creative team came up with the concept of "Groomed yet rugged", which was personalized for Vicky Kaushal as he related to it. Once Beardo had signed Vicky Kaushal, Collective Artists Network and Cutting Crew Studio were the obvious choices to execute the campaign.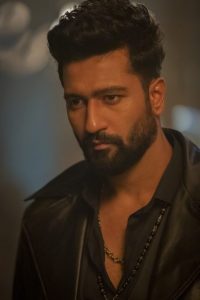 With only a week to prep, Cutting Crew's Senior Creative Director Shaamik Shah, Director Gabriel Ghoderao, and their in-house creative team dived right into it. The challenge wasn't just great ideas, the challenge was what ideas could be executed within 4 hours and still give it scale, style and set it in the Beardo World, achieving a balance between creativity and practicality.
In the days preceding the shoot, the members of Collective Artists, Cutting Crew and the Marketing Team of Beardo huddled, addressing challenges to have a smooth shoot. The large-scale production involved three major location shifts, coordinating with a massive number of junior artists and creative departments. With a massive set that had to be prepped, the production design team started work the previous night, with the crew on set at 3 am and the shoot beginning at 7 AM with Vicky Kaushal.
The task of shooting a 60-second film, two 15-second films & also a photo campaign in just 4 hours with the star is where Beardo put its trust in Cutting Crew.
The CEO of Beardo, Sujot Malhotra stated, "Our collab with Collective artists & Cutting Crew isn't like working with an agency. Their incredible passion, determination & willingness to step up & take risks when others wouldn't is that true Beardo spirit which makes working together always feel like we're vibing together. They are quick, have precision execution and deliver quality treatments shoot after shoot."