NSG 26-SCG Mumbai Hub celebrated the 13th Foundation Day with great pomp. Apart from the songs full of patriotism, the bravery of the Black Cat commandos was shown in this event.
Firmly etched in public memory as that Black Cat Commandos after the Mumbai Terror Strikes and the long and bloody encounter at the Hotel Taj which was carried live on many News channels, the National Security Guard requires no introduction.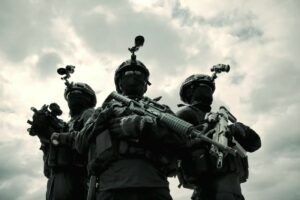 The Force continues to be most potent strike force for counter terrorism operation. Over the years it has evolved into one of the finest outfits in the world, riding on the unparalleled commitment and sacrifice of the men in black. The National Security Guard mission is to -Train, equip and keep in readiness a special force capable of swiftly and effectively combating terrorism to live up to its motto Sarvatra Sarvottam Suraksha.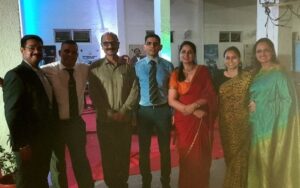 The NSG is a 'Federal Contingency Deployment Force' to tackle all facets of terrorism in the country. As a specialised counter-terrorism force, it is intended to be used "only in exceptional situations". The NSG is trained to conduct counter-terrorist tasks, including countering hijackings on the land, sea, and air; bomb disposal (search, detection, and neutralisation of IEDs); PBI (Post Blast Investigation) and Hostage Rescue missions.
In the aftermath of 26/11, Regional Hub Mumbai was raised with a strength of 240 men on 30 Jun 2009 and stationed at Santa Cruz. On 03 Feb 2012, 21 Acres land was allotted to Regional Hub Mumbai adjacent to PTS Marol, where They stand today.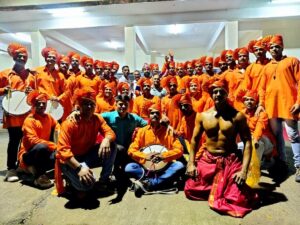 At present NSG 26-SCG Mumbai Hub is located at Milind Nagar Andheri East, Mumbai for counter terrorism operations. The AOR of 26 SCG includes three states i.e MP, MH & Goa. 26 SCG conducts regular Counter Terrorism Exercises in different parts of the Country Apart from practicing own drills and procedures, these occasions are also utilized to fine tune coordination aspects with various Agencies, especially the State Police and State Administration with regard to tackling any terrorism related contingency necessitating employment of 26 SCG.