India's renowned PR firm, PR 24×7 bagged the coveted TechBehemoths Awards for showing outstanding performance for its services in 2021. Adding another charm in its glory, PR 24×7 has successfully entered into the list of top 20 distinguishable companies to win this award from India. The 1507 award-winning companies come from 32 countries across the globe. This is the first time PR 24×7 has won an award on International space.
TechBehemoths 2021-Awards are given on the parameters of services, reviews, interaction with business profile, and other 5 vital criteria in tech and business. This is a general yearly awards event that names the best performing and reliable companies. The rating is evaluated from a business, technical and reliability perspective.
The awards cover 20 of the most demanded services of 2021. PR 24×7 has won the award in the Advertising category along with 19 other Indian companies from all across the world. The winners are selected from 32 countries including, Argentina, Armenia, Australia, Bangladesh, Belarus, Brazil, Canada, Colombia, France, Germany, India, Ireland, Israel, Italy, Kenya, Netherlands, New Zealand, Nigeria, Pakistan, Philippines, Poland, Romania, Russia, Saudi Arabia, Singapore, South Africa, Spain, Turkey, Ukraine the United Arab Emirates, the United Kingdom, and the United States.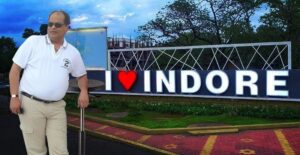 Talking about the big win, Atul Malikram, Founder of PR 24×7 says, "This is a glorious moment for us to receive such a big award on an International stage. It feels good to have your team's hard work and dedication recognized by a prestigious organization. Our company's top priority is to always deliver the best possible service & exceed our client's expectations by providing great quality. It feels great to represent our country on International space."
Crowned as one of the best regional PR service providers in India, PR 24×7 has made its name for delivering on-time quality services to its clientele. Notably, PR 24×7 has won many other awards in the past, including, Chanakya Awards (2018), three times Quality Mark Awards, Covid Heroes Award for Selfless Service. Currently, the company is working ceaselessly to change the dynamic landscape of regional PR in India.