Hailing from a strong cultural and royal lineage, Amar Singh, an entrepreneur and member of India's Kapurthala Royal family, has been the torchbearer of India's LGBTQ movement for years. With the aim to abolish 'conversion therapy' (unfortunately still prevalent in our society) throughout India's LGBTQ community and to take down the Section 377 law in India in 2018, which criminalised homosexuality, the Indian royal activist has sent a message loud and clear to the world.
Amar Gallery, founded by 34-year-old UK-born Harvard graduate, Amar Singh of Kapurthala (he is 16th in line to the former Kapurthala throne), hopes to highlight the causes of LGBTQ and women rights through his gallery as well. He is also an active philanthropist and has raised funds for Macmillan Cancer Support and The Muhammad Ali Foundation.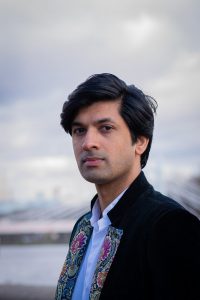 An avid supporter of LGBT and women's rights, the 34-year-old Amar Singh has called upon his own resources to support his mission of fighting for the rights of women and LGBTQ people across the globe. Taking the cause ahead, he also pledged to give $5 million worth of art by women and LGBTQ artists to museums worldwide by 2025, and has already donated this value of art in under two years.
While most people spent lockdown doing household chores, reading books and bingeing on their favourite web series, Amar made the most out of his time building an entire Supreme Court case to take down conversion therapy in India. Doing so, Amar approached leading authorities including Human Rights Watch, the United Nations and the World Psychiatric Association for support.
In his relentless pursuit, Amar also spoke to members of the LGBTQ community including students, academics and lawmakers to source evidence for his records. Amar came across a human rights lawyer in the name of Ravi Kant, who agreed to take his first LGBTQ case. Ravi dedicated his life to women's rights and won important cases at India's Supreme Court.
Since Amar is not an Indian citizen, he reached out to his friend Prince Manvendra and asked him to be the lead petitioner on the case in the Indian Supreme Court.
The fight for LGBTQ rights remains, and Amar Singh is assertive and confident, as now he waits for a hearing, a positive one hopefully!