Actor and model Satyam Gaur is favorite of fashion designers as well as photographers. He recently walked the ramp for designer Zahid Khan. He was the show stopper as well as the show opener for the night. This Night Fashion Show 2023 by N.C.S was held at Lajpat Bhawan Auditorium, New Delhi.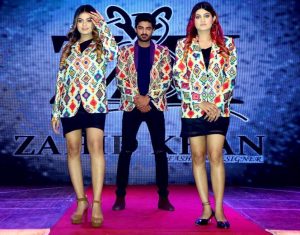 About the show Satyam Gaur said, "It was a nice experience. Designer Zahid Khan has created nice collection (printed blazers) for models and especially for me and he was one of the sweetest designers to work with. Zahid has learned the craft from Mohommad Javed who was also present there and he suggested Zahid to take me as his show stopper as well as show opener."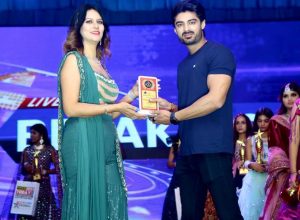 Satyam Gaur has walked the ramp for many designers in past which includes Rosy Ahluwalia, Komalraj, Vipin Aggarwal, Manu Ahuja, Ayaz Siddhiqi, Shahzad Khurashi, Vishesh Pandit, Brownz Man, Nitin Sharma, Milap, Srishti, Haider Ali, Harshit Mathur and more.
Apart from being a model and actor Satyam Gaur is also a choreographer for fashion shows and has done the choreography for many shows. The last fashion show he choreographed was Miss & Mrs. India Glam Season 4 which was held on 28th December 2022 in Jaipur at Ananta Spa & Resort.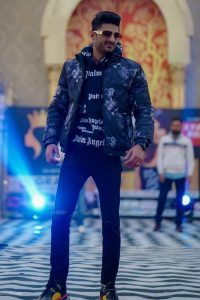 How did you start as fashion choreographer? Says Satyam Gaur, "See, fashion choreography is very important in any show. It is like if you want to make career as an actor, you have to work backstage to learn the craft. Same here, you want to go ahead with fashion show, choreography really helps."
Satyam Gaur has done print ads for many companies, catalogue ads for many men's wear. Also as an actor he has took part in more than 40 street plays. The next big thing for Satyam is Bollywood. "I am looking for the right opportunity, a prove right which will prove right launch pad for me," concludes Satyam.