Cryptocurrency platform Vauld, that provides users with a customer-centric banking solution leveraging blockchain, has collaborated with award-winning Supari Studios for their first-ever advertising campaign in India – Just Vauld. This collaboration also establishes Supari Studios as a leading content studio that creates groundbreaking and relatable video content to help crypto brands engage with their audiences within India's fast-growing cryptocurrency space. This campaign will be played during the World Cup commercials on Hotstar and will run across Vauld's social media platforms.
The world of crypto has taken the country by storm recently, and crypto-investors are perpetually checking prices, the news and updates, rules and regulations. While an investor's psychology is to 'buy the dip,' very few actually act on it – most tend to wait for the bottom to buy and the top to sell, thereby ending up blowing their chances. Supari Studios' execution of the Vauld campaign seeks to provide relief to seasoned crypto-investors from the constant state of high intensity and stress by asking them to do just one thing – "Just Vauld."
With a dynamic team pooling together its creative outlook, the digital content studio has delivered tongue-in-cheek TV commercials for Vauld that aims to proactively foster a sturdy trust between the cryptocurrency platform and its potential consumer base of crypto-investors. The studio has created a disruptive visual narrative that gains Vauld recognition as a long-term investment platform and establishes it as a differentiator in the vast crypto market.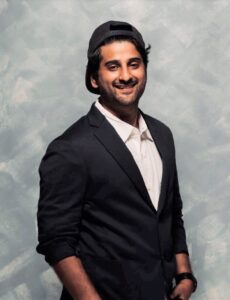 Commenting on the collaboration, Akshat Gupt – Co-Founder & CCO at Supari Studios said, "With the rise of crypto as a potentially rewarding investment class, our creative efforts for Vauld seeks to showcase investing as a fun, educational art form and not an involuntary reaction. Keeping this in mind, we at Supari Studios have created this campaign with a dash of humour that incorporates relatable themes and situations, and thus presents the process of wealth-building with cryptocurrency via Vauld accessible to Indians."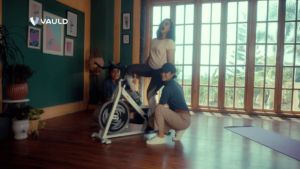 Darshan Bathija – CEO & Co-Founder – Vauld added, "India has seen a huge spurt in people interested in and invested in crypto. While market volatility affects all of us, Vauld helps everyone automate their crypto investments and earn interest while doing so, and both TVCs represent the ease of that automation."
The TVCs for Vauld's campaign visually illustrate two relatable situations to drive home the message to 'Just Vauld.' Through a woman who wishes someone else would workout for her, the first commercial humorously showcases how it is impossible to find someone to do everything for you, albeit for everything crypto, you need to Just Vauld; while the second TVC tells its audience to never miss the dip by playfully presenting two friends who miss the opportunity to buy the dip.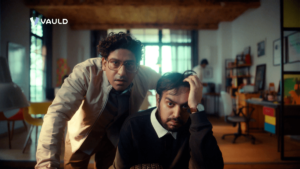 A large number of Indians still hold on to the belief that working a job or running a business to earn more is the only way forward to succeed financially. After it took years to convince people to invest in mutual funds, India is now at the threshold of a prolific crypto scene. In tandem with this, the Vauld TVCs by Supari Studios present Vauld's differentiators in a fresh, unconventional manner to encourage the increasingly financially literate audience to choose it as a platform to diversify their portfolio.
Link to the ad 1:
https://www.youtube.com/watch?v=ntPzRNDTrMk
Link to the ad 2: