The famous ventriloquist Vighnesh Pande has been adding an extra slice of humour through his funny antics with his female puppet, 'Anna' while hosting ZEE TV's 'The Happy Hour' now a day. Being the only Indian ventriloquist with a female puppet character, Vighnesh has come a long way in a fairly unpopular career choice and has delivered several successful shows prior to becoming a host on Zee TV's The Happy Hour. While Vighnesh has been riding high on the success tide, becoming a ventriloquist was initially never his first choice.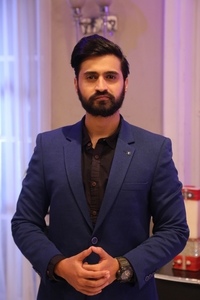 Talking about his journey Vighnesh Pande mentioned, "I decided to take up Ventriloquism only as a hobby in my first year of college and back then I wasn't much of a fan of the show business.  My father and my brother are ventriloquists themselves and we had been through a lot of ups and downs in life, I always wanted to make a stable career. Despite this, I decided to give ventriloquism a shot and took up paid events at 800/- per show. My first paid show was a flop show, I went as my father's substitute, and came back home disappointed, I thought that this profession isn't meant for me. I had nearly decided to stop pursuing this art until my father got a call from the same event planner whose show had gone a flop, asking if I was available for another show. He said the show was a hit and the audience loved watching me and that's how my journey of ventriloquism began."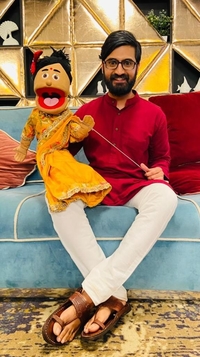 Adding further on his journey ahead and what made him choose a character like Anna, Vighnesh Pande said, "Even though my shows were a success, I faced a lot of turndowns from auditions as an actor and even more turndowns from reality shows. Much later, when a lot of women related issues were given light, that's when Anna, the female character, was born. Initially, my organizers or the clients hinted to not put her on stage at all, but I was keen on having a female character who can speak about relevant issues and not shy away from them. I made videos with her online and before I knew she was famous. Ever since the journey hasn't really been harsh. People love Anna and Vighnesh's arguments and I owe a lot to her. Like they say, behind every successful man, there is a woman."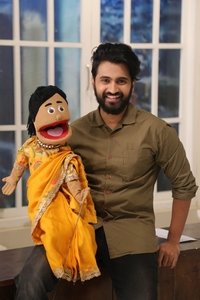 Well, that's quite a commendable journey!