Actor Vijayendra Kumeria is against age shaming, and believes in being happy in his own skin. "I genuinely feel that age is just a number, I never try to hide my age. It's about feeling young or old. A healthy mind and body makes you what you are and not the number of years you have lived with that mind and body," said the 35-year-old actor.
Age shaming has become a common thing in public space, especially social media, and Vijayendra finds it is sad that we are living in a world where people just want to have fun at the expense of others. "This should stop. Even if it doesn't, one should pay no heed to it," he said.
Calling someone uncle and aunty sarcastically is very common, but he hasn't faced it. "Instead people guess my age less than what it is. Not that I am proud or boasting about it, but again the point is you are as old as you feel."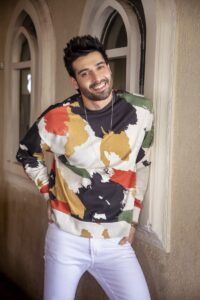 According to him, as an actor your screen age is important. "If you look the part, you get the role," he said.
Commenting on the best way to deal with ageism, he shared, "Why should one? Just be happy in your skin. Accept yourself and be young forever."
Vijayendra Kumeria quit his civil aviation job after working for years to pursue acting, having convinced his parents. His television career is proof that the actor has been particular about the kind of projects he associates himself with and most importantly the character he says yes to. Be it Chotti Bahu, Tumhari Paakhi, Udaan, Naagin 4 or his ongoing show Aapki Nazron Ne Samjha (ANNS), the actor has been making his presence felt in the industry. His fans love him both for the kind of actor he is and the way he conducts himself in real life.