In January 2020, Vir Das dropped one of his most memorable and iconic stand-up specials to date on India's Republic Day. Titled 'For India' the special focused on as you guessed everything about India and being an Indian. The special now has earned the internationally renowned comedian-actor an International Emmy Nod for Best Comedy alongside the likes of Call My Agent Season 4, Motherland Christmas Special, and Promesas De Campana.
The special was dedicated for the country through Vir's own experiences both big and small and embodied a whole variety of topics that lent itself to someone iconic moments in the show. The special was produced by Das' production house Weirdass Comedy and found a vast amount of praise and positive reviews the world over.
Speaking of this exciting development, Vir said, "I'm so honored to be nominated, but I'm just so happy it's for a show about my culture, and my people and how funny we are. The special was my love letter to India and this is just unbelievable".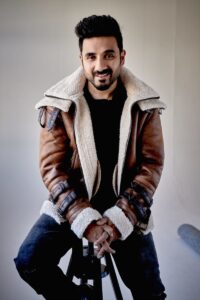 After beginning a career in standup comedy, Vir Das moved to Hindi cinema starring in films like Delhi Belly, Badmaash Company and Go Goa Gone. In 2017, he acted in the Netflix special Abroad Understanding. Das has performed in approximately 35 plays, over 100 stand-up comedy shows, 18 films, eight TV shows and six comedy specials. He has written comedic columns for Femina, Maxim, Exotica, DNA and Tehelka. In 2019, he made his debut in American television with the television series, Whiskey Cavalier.
In 2019, Das released his travel cum comedy show Jestination Unknown where he explores how Indians see humour along with a couple of other stand-up comedians and celebrities.
He starred opposite Preity Zinta in a Fresh Off the Boat episode titled "The Magic Motor Inn." He plays the patriarch of an Indian family. Das' onscreen family will be at the center of the plot of the official spin-off of the same show.
His latest endeavor was on Netflix during the lockdown in 2020, in a one-hour special called Vir Das: Outside In.