SARVA, India's fastest growing  yoga-based wellness ecosystem, has launched a new offering called ACHIEVE. It is a collaborative platform where various celebrity yoga enthusiasts join hands with the brand to create goal-based workshops aimed at achieving sustainable fitness outcomes in an engaging, encouraging and interactive way.
The first ACHIEVE series was conducted by Malaika Arora, and was followed by Mira Kapoor & the next is with Rakul Preet Singh & more coming up with very popular celebrities and content creators.
The ACHIEVE series will comprise tried and tested techniques to help users achieve their health goals. Whether the goal is related to physical fitness, mental wellbeing, dealing with stress or managing long term lifestyle disorders. These sessions will also include a QnA where users will get an opportunity to interact online with the celebrities. They will also receive lifetime access to handbooks, guides, journals etc that will help them follow and integrate the learnings into their daily lives, helping them maintain the progress they will make during the sessions.
SARVA has introduced yoga in a revolutionary way to support today's fitness aspirations and needs. The app has seen over 750,000 installs since April 2020, and over a million user engagements across different channels. 4 billion minutes of LIVE classes have already been delivered on the SARVA App + web platform. The platform has generated a 10X increase in revenue since Dec 2020.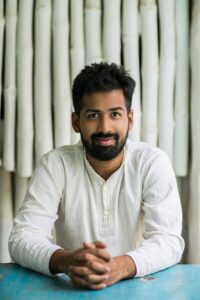 Talking about this, Sarvesh Shashi, Founder, SARVA, said, "There is a renewed interest in people wanting to live healthy and fit lives. This is proven by the fact that we have seen organic sales across portfolios tripling over the past few weeks! The opportunity to train with celebrities with their own tried and tested methods of fitness is a particularly unique motivation for those who want that extra push to start back on their fitness journeys or even to motivate themselves to do more for their health.  This is where SARVA is aiming to make a positive impact through ACHIEVE. We have collaborated with celebrities who have used the power of yoga to transform and manage their own health and fitness. They will now share their personal yoga journeys. favourite routines, and techniques with the audience through sessions conducted under the ACHIEVE series. Anything that will get people off their arduous work schedules and dedicate some time for themselves"
The impact made by yoga in the current context has been exemplary. Since the pandemic, SARVA has carved a name for itself as a leading digital yoga platform. SARVA today processes a humongous and a rapidly expanding knowledge bank of more than 1500 hours of original yoga and meditation content and the ACHIEVE series will be another valuable addition to this list.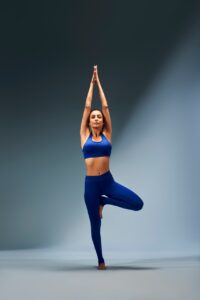 Elaborating about her role in ACHIEVE, Malaika Arora, Co-Founder, SARVA, said, "Yoga is an ageless fitness practice that can benefit everyone from a child to a senior citizen and these series are aimed at various categories of practitioners. In today's circumstances, its role in promoting physical and mental health has become even more important and SARVA has been relentlessly educating people about the same. In this context, ACHIEVE will make a greater impact as it features various techniques that have worked for me as well as for my friends and colleagues in the industry who will be conducting these LIVE Sessions. I am glad to share techniques that worked for me,  with the world  and hope that more people across the globe use the power of yoga to live positively and be healthy."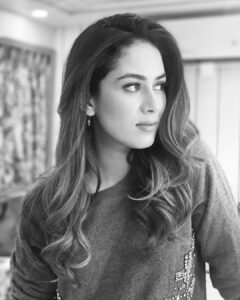 Sharing her thoughts, Mira Kapoor, Partner, SARVA, "I have been a regular practitioner of yoga for years and it has worked wonders for me. Post pregnancy, my back pain (that everyone said would go after my deliveries), never really left me. I tried all sorts of remedies and routines. I realised what I needed was to 'be healthy, feel healthy' from within, this was more than just weight loss for me, and I decided to turn to yoga. Yoga cured me of my chronic back pain, sorted my gut issues and even helped with regularising my hormones! Collaborating with SARVA on Achieve, sharing the tips and tricks that worked for me with a larger audience is an opportunity I want to make the most of. We have solutions for people like you and me. Real bodies with real problems and real solutions."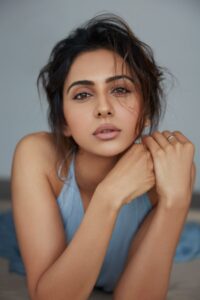 In addition to this, Rakul Preet Singh, one of the celebrity collaborators said, "When I started practicing yoga, it quickly became an important part of my lifestyle. Yoga and meditation helped me achieve a balance between mind, body and soul. I truly believe SARVA's holistic approach is making wellness a fulfilling experience through yoga. And not just something one off, a lifestyle that one can commit to. In reality, the mind is more rigid than the body! Trying new things can be challenging. And I am so glad to be collaborating with SARVA for it's ACHIEVE series, where I can connect with more people, get them to try yoga in a completely different format. And simply enjoy the practice!"
With an aim to connect with the global audience through exclusive and celebrity-driven content, the 'ACHIEVE' series from SARVA is set to go a long way in building a culture of yoga and wellness internationally as well as in India. With a combined following of over 33 million + on Instagram, the three celebrities and the brand SARVA are set to experience a sharp increase in younger audiences.  With a 300% increase in the organic registrations and a CTR that is 300% higher than industry standards, the new ACHIEVE collaborations with the content creators and celebrities are actively enticing the millennial buyer who wants to focus on their physical & mental health!
SARVA is backed by celebrities including Jennifer Lopez, Mark Mastrov – often known as the Steve Jobs of Fitness, Malaika Arora, Director, and Producer Aishwaryaa R Dhanush, Shahid and Mira Kapoor among others. They have also received funding from US-based VC Fund Mantra Capital, the Patni Family office, Fireside Ventures, and the Cutting Edge Group (CEG).