Actor Ranndeep R Rai says that India has so many unexplored places that one must focus on. The actor adds that exotic travel does not only mean travelling abroad.
"I feel travelling is something that every person should inculcate in their lifestyle. You should explore different places. And talking about travelling in India, I haven't travelled that much but I would love to explore India first. We all say that travelling is when we travel out of India, however there are places in India as well. There are a lot of cities you can explore, different local food, and cuisines. We all should explore that. A lot of people from foreign countries visit India, explore and enjoy here and we all want to travel out of India. So I would like to plan and travel at least twice a year within India, whenever I get time," he says.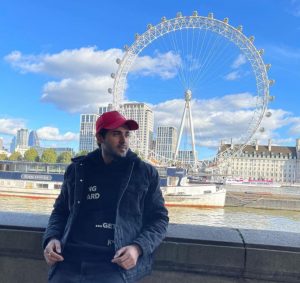 He adds, "Travelling is something from which you learn so much. It's a stress buster and I tell my family as well that they should travel once or twice a year."
Talking about his most memorable trip, he says, "Our travel choices are very subjective. Every person like to explore different things. If you ask me, I would say I have explored peace, different culture, and different food but it depends from person to person. They learn different things in their life. Everyone should travel. I was travelling sometime back, it was a trip for 10 days, and I think that was the best trip of my life. This was in 2020 New Year and I went to Thailand."
Ranndeep Rai started his acting career in 2014 by portraying Kabir Scindia in Channel V's O Gujariya: Badlein Chal Duniya. Rai is best known for his portrayal as Sameer Maheshwari in Sony Entertainment Television's Yeh Un Dinon Ki Baat Hai. He was recently seen as Anand Rawal in Colors TV's Balika Vadhu 2.