Actor and model Satyam Gaur is fitness freak. Even in lockdown he kept himself fit with exercise and proper diet. Now festival days here again. On the occasion of Diwali and New Year people share joy and celebrate with family and friends. Also these days' people eat lots of sweets and namkin during Diwali celebration. Satyam gives few tips to all health conscious guys.
Says, Satyam Gaur, "Diwali days are sure to be celebrated. These days are cheat days for everybody. We Indians can't celebrate any festival without sweets. So it's fine, if you eat sweet and namkin (which are usually oily) but one should not eat in excess quantity. Drink water before you eat because that will minimize craving. By eating these foods you intake lots of calories but you can balance that by going for a fast walk/jogging to burn a lot of calorie as compare to walking. And yes if you workout, well and good."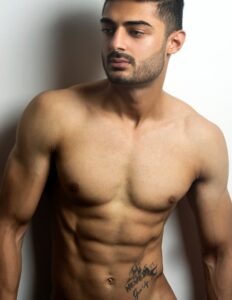 Remembering lockdown days the model shares how he kept himself fit, "When pandemic started, I was not sure we all have to face world lockdown situation. At that time nobody was sure that how long it would take us to get back normal. All gym were closed. Initial days I enjoyed as long holidays, watching web series and films on various platforms. I was not having my proper meals, neither having my workout nor taking rest. My whole routine turned upside down."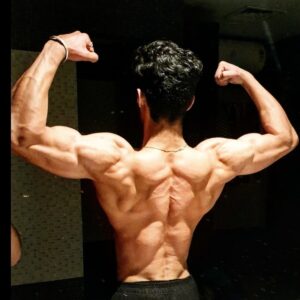 After few days I realized and started exercising. As I was not having proper gym equipments at home so instead of being aesthetic I worked on my core strength by doing some basic core training using my body weight only. At my home I do have pull-up bar, limited pair of dumbbells and just single shoulder rod with 15 kg of free weight. So I used to do my shoulder sets, dead lift, barbell rolling (for my back), lunges and squats. I use to challenge myself for doing 250 pushups after my workout is done. It makes my shoulder and arms so strong that I started doing superman pushups and 3 claps pushup plus I mastered 360° pushups. So when I made this a routine slowly-slowly I learnt hand stand and make my core strength strong by doing planks in different variation and I mastered human flag as well as dragon flag."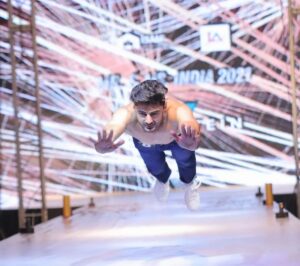 "As we all know that training and exercises is 30% and 70% is your diet. So keep it in mind you can be fit if you're not getting physical training but having a proper and balance diet. But if you're getting proper workout but not getting a balance diet you cannot be fit."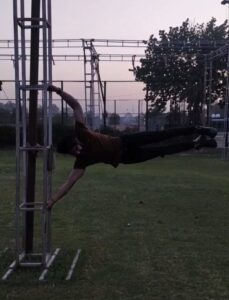 Wish you all Happy Diwali, Spend time with your family and friends, eat, enjoy and stay fit.