Known for his stellar performance as Sunny Leone's father in Karenjit Kaur, Kiara Advani's father in Shershaah and more recently, Aalia Bhatt's father in the now controversial Maanyavar ad., Bijay J Anand is also known as a healer and Kundalini Yoga practitioner to his thousands of followers from around the world.
Apart from being a globally renowned Kundalini Yoga teacher, Bijay J Anand is also a firm believer in Naturopathy, Ayurveda and traditional Indian healing wisdoms. He combines all three to help his followers understand the finer aspects of health, spirituality, relationships and happiness that elude us all due to our focus on 'success, fame and fortune'.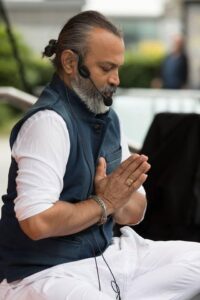 Bijay J Anand recently announced a free 30-day workshop on 'Mindfulness' on his Instagram account @bijayanand. It is this profound wisdom that Bijay is sharing every day and the response has been overwhelming to say the least.
We spoke to Bijay briefly and here is what he had got to say, "The first step towards the path of Enlightenment is mindfulness. The reason why 98% of all human beings on the planet are unhappy is because of the disconnect between the needs of our body and soul and the needs that we assume for ourselves, like success, fame and fortune.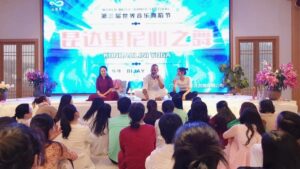 Through Ayurveda, nature cure and ancient Indian wisdom, we can not only cure ourselves of almost any ailment, we can also ascend the spiritual ladder of evolution towards the path of Gynana, Moksha and Nirvana. I am deeply humbled with the huge response I have received to this course. It is a blessing to be able to live a life where one can be of service to humanity, nature and our Mother Earth."
His final parting words, "There is no heaven or hell after you die. It is experienced by you right here, right now. Live a sattvic life of mindfulness and experience your heaven on Earth. I live it every day and I can tell you, it is divine."