Tribes Communication finished at the top with 10 metals at the Dragons of Asia Awards 2021. The big win came on the back of two Gold, one Silver, 2 Bronze and 4 Black metals. The highlight though was the Blue Metal for the Honda Life Saver Board campaign, which was adjudged as the best campaign In India.
The body of work that won the title spanned across 6 of the 17 different categories that were recognized—a fitting acknowledgment for the incredible breadth and quality of work created by the talented teams from both Ignite Mudra and The Max, working tirelessly within the Tribes Group to raise the bar on both creativity and effectiveness.
The wins came for Honda's Ganpati Festival campaign "Life Saver Board", which endeavoured to save countless lives during the immersion of lord Ganesha during the festival of Ganpati in Maharashtra and Kansai Nerolac's Durga Puja campaign "Shera Para Shera Pujo", which aimed at a go green initiative by collecting plastic waste from across the state of West Bengal and turning it into public benches.
Other metals were won for "NBA in my Backyard", aimed at promoting the NBA games in India and Michelin's "Drive the Change" campaigns.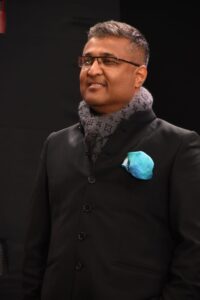 "It's been a tumultuous journey over the last two years through the pandemic, but we at the Tribes Group came together to create the best possible outcome. As a team, we broadened our horizons and created avenues that were unknown to us. These wins are a testament to the tireless efforts put in by the teams and also our clients who believed in the work that we do and help us create campaigns that are both, thought provoking and bring about a positive change," says Gour Gupta, MD TRIBES GROUP
About Tribes Group:
Tribes, founded by Gour Gupta, is a through the line communications company with special focus on providing brand solutions through OOH, Experiential, Digital and Retail. In a complex marketing environment where iconic brands have acknowledged the power of experiences and engagement, Tribes has been on the forefront helping its client's presence across these touchpoints. With a capitalized billing of over USD $83 Million, Tribes is one of the top agencies in the country today with over 200 active brands to which it provides marketing solutions. Tribes has a rich portfolio of Blue Chip clients such as MG Motors, Google, Honda Motorcycles, Toyota, ITC, Michelin, One Plus, Pernod Ricard, Exxon Mobil, Bajaj Electricals, Pepsico, Oracle, HP, Wipro, HDFC Life, IDFC Bank, Marico, HUL, Skoda, Nerolac, Adani, Britannia, Canon, Legrand, Star India, Microsoft to name a few. Tribes also has a JV with DDB Mudra Group.